NEW DELHI: General Bipin Rawat, India's first Chief of Defence Staff, died on Wednesday after his chopper crashed near Tamil Nadu's Coonoor. He was 63.
CDS Rawat's wife Madhulika and 11 other personnel were also killed in the crash.
A decorated military man, General Rawat took over as the first tri-service chief in 2020 after completing his three-year-tenure as the Army Chief.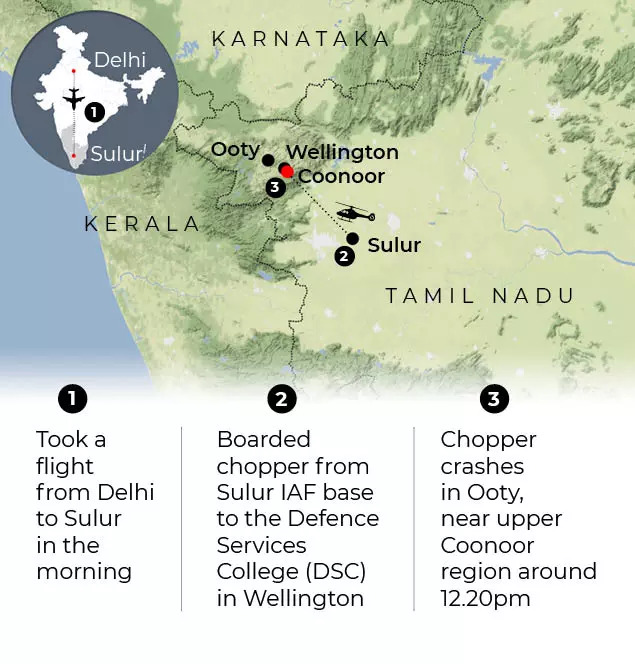 Here's a brief timeline of CDS Rawat's journey…

* General Rawat was born in Pauri, Uttarakhand in a Hindu Garhwali Rajput family.
* He graduated from the Defence Services Staff College (DSSC) in Wellington.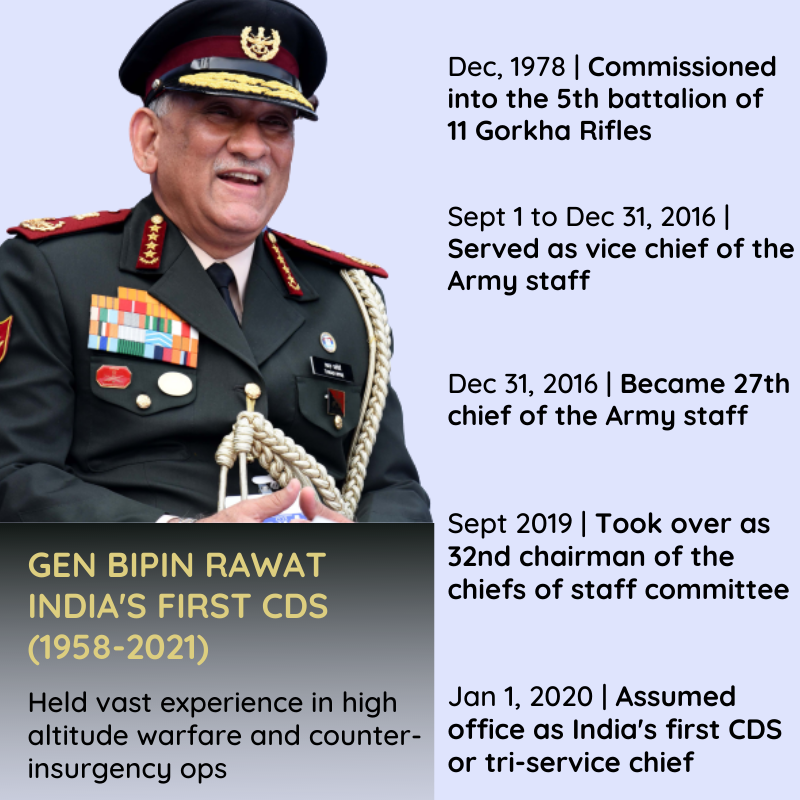 * Several of his family members have served in the Army, including his father Laxman Singh Rawat who rose from the ranks to become the deputy chief of Army staff.
* An infantryman with over four decades of military service, Rawat served along India's border with China, the Kashmir region and on a United Nations mission in Africa.
* He was vice chief of Army staff when India conducted the first-ever surgical strikes across LoC in Pakistani territory.
* He held vast experience in high-altitude warfare and had spent ten years conducting counter-insurgency operations.
* An old associate had told TOI that CDS Rawat was always fond of sports and liked playing football.